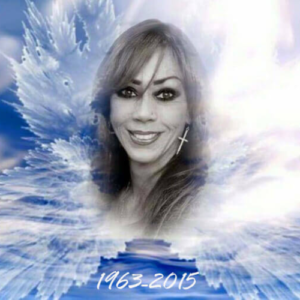 In Memory of Debby Constantino
As I sit and think about the release of my website, I feel in my heart that it is important to acknowledge Debby Angelina Constantino.  She was my mentor; friend and we considered her family.  With that being said, I feel it is important that I move forward with my journey in the paranormal field. Debby said when we met for the first-time face to face, "I feel strongly that there is a reason for you being in this field.  There is a reason our paths have crossed."   She taught me many things including the importance of giving back to the field and making a difference in the paranormal field.  She loved investigating, meeting people and sharing her experiences.  Her shoes can never be filled, but I will do my best to honor and remember her at locations and events. Her Legacy lives on through my website Paranormal Legacy.
Debby's Tribute videos and Photos
Copyright © 2023 Paranormal Legacy | Powered by Paranormal Legacy
© 2012 - 2035 Scott Litaea, Haunted Stories with Scott Litaea, Paranormal Legacy, My Paranormal Corner, All Rights Reserved.